Top 5 Most Recent MSN CVLTRES Articles
5/8/13,
»»
Job seekers know the power of networking in their search for employment. But it's not just who you know; it's also who your contacts know. An effective way to make the most of your connections is by asking for referrals.
A referral is just one piece of the hiring puzzle, but it can support a well-crafted résumé and help your application rise to the top of the stack. It's a recommendation made to a hiring manager, on your behalf, by someone who knows you both.
What can a referral do for you?
You may have one of several goals in mind when asking a contact to refer you: Perhaps you're hoping to set up an informational interview. Or maybe you've applied for an open position and hope to cement yo....
Read more..
4/9/13,
»»
Fashion and style change over time -- and so should your résumé. What may have been a trendy way to format five or 10 years ago could now be considered outdated. And with technology changing how jobs are found and applied for, being current is more crucial to your job search than ever.
Take the time to update your résumé with these five tips.
1. Swap out dated categories for modern information
Résumés used to serve as a different form of introduction than they do today. While hiring managers used to wonder who you were and what you were seeking, as well as if anybody could vouch for you, today's hiring process is more streamlined. "Today, like the understanding of the unspoken objective, everyone knows that a job candidate will provide references when and if they advance to the next....
Read more..
3/13/13,
»»
There are certain résumé words and phrases that have become so ubiquitous they do little more than induce yawns and eye rolls from hiring managers. Employers are so accustomed to hearing from "team players" and "problem solvers," for example, that those descriptions are now essentially meaningless. To distinguish yourself from your competitors, you'll need to cut the clichés – or at least expand upon them with concrete details that back up your claims.
Robert Half recently asked more than 1,300 managers at companies across the United States and Canada to name the  Read more..
2/27/13,
»»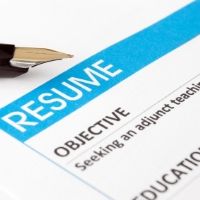 It's never easy to figure out what to put on your résumé. What will that one line be that hooks the hiring manager? Will the way it's formatted affect the decision? You may think that it's safer to err on the side of including more, but if you load your résumé with unnecessary fluff, it could guarantee your place in the reject pile.
Here are five things you should consider leaving off of your résumé:
1. Objective statement: Objective statements, which usually start with, "I'm looking for a job that..." have long been considered passé. Employers aren't reviewing your résumé to find out what you want in a job; they want the résumé to tell them why they should want you.....
Read more..
1/29/13,
»»
It's one of the most frustrating experiences any job seeker faces: After a rigorous search, you've found a job that you're really excited about, where you'll work on interesting things with like-minded people and in a great location. The catch? The job requires experience, often more than a recent college graduate has under his belt. As disheartening as this situation is, it isn't necessarily the end of the line.
Here are some ways you can boost your résumé to help you secure your dream job:
Become an intern
Many colleges and universities require students to complete an internship prior to graduation. This might lead some to believe that internships are only for students, which is untrue. Some internship programs do require that their interns r....
Read more..